Susan Brien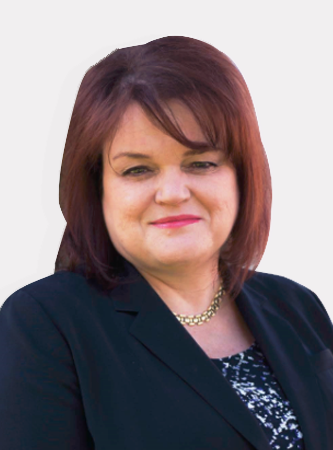 Dr. Susan Brien, MD, MEd, CSPQ, FRCSC, CPE, joined the Royal College in 2007 and has held many positions including Registrar, Associate Director of Professional Affairs, Director of Innovation, Research and Simulation, Director of Practice, Performance and Innovation, as well her current role of Director of Practice and Systems Innovation (October 2013). This office leverages our strengths in health policy, scholarship and innovative simulation-based training to influence change at the practice level and more generally, in the Canadian health system.
Her portfolio includes overseeing the new regional, national and international projects facilitating life-long learning professional development activities including team training, simulation, performance assessment, simulation accreditation and curricula integration.
Once the development of the International Program was formed in 2011, Dr. Brien assumed her current role of Vice-President, Asia Pacific, Royal College International (October 2013). This portfolio includes supporting and creating educational strategies for international partners in Asia, helping them build their capacity to provide quality specialty medical education and create sustainable health care systems to benefit their populations. Her mandate is to promote global standards based on customized solutions toward competency-based medical education, training and evaluation.
A neurosurgeon with a Master's of Education from the University of Toronto (Higher Education), Dr. Brien is the former Director of Operations for Quebec, Eastern Canada and Nunavut with the Canadian Patient Safety Institute where she was responsible for the national patient safety education portfolio. She is a certified physician executive and member of the American College of Physician Executives. She has served as Vice-President of Cancer Services with the Windsor Regional Hospital and Cancer Services for Cancer Care Ontario and is past chair of the Professional Development Committee of the Canadian Congress of Neurological Sciences. In addition, Dr. Brien is the Chief of Neurosurgery at the Centre de santé et de services sociaux de Gatineau and is past Chief of Trauma for the region. She is also Adjunct Professor of Surgery at the University of Ottawa and Faculty Lecturer, Division of Neurology and Neurosurgery at McGill University.