Deven Chandra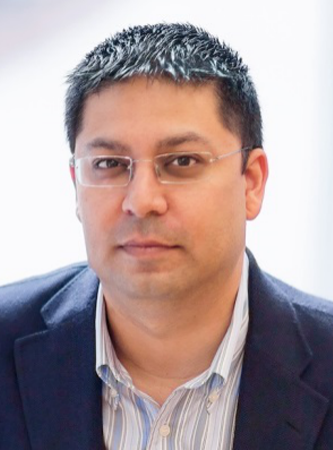 Dr. Deven Chandra is an anesthesiologist from St. Michael's Hospital and an Assistant Professor of Medicine at The University of Toronto in Toronto, Ontario. He completed medical school at Dalhousie University, residency at McGill University and fellowship, including a Master's Degree in Medical Education in Toronto. Locally he serves as the Director of a fellowship in Medical Education & Simulation at St. Michael's Hospital and on the Undergraduate Test Committee at the University of Toronto Medical School. Nationally he serves on the Royal College Assessment Committee, and internationally as the Chair of the Anesthesia Examinations in Kuwait for Royal College International.
He is the former Director of the Anesthesia Written Examination and Oral Examiner at the Royal College of Physicians and Surgeons of Canada.
His wife Deborah and son William generously tolerate his obsession with Swiss watches, cycling, and consumer electronics.